Inden Pharma acquires Medisize´s assets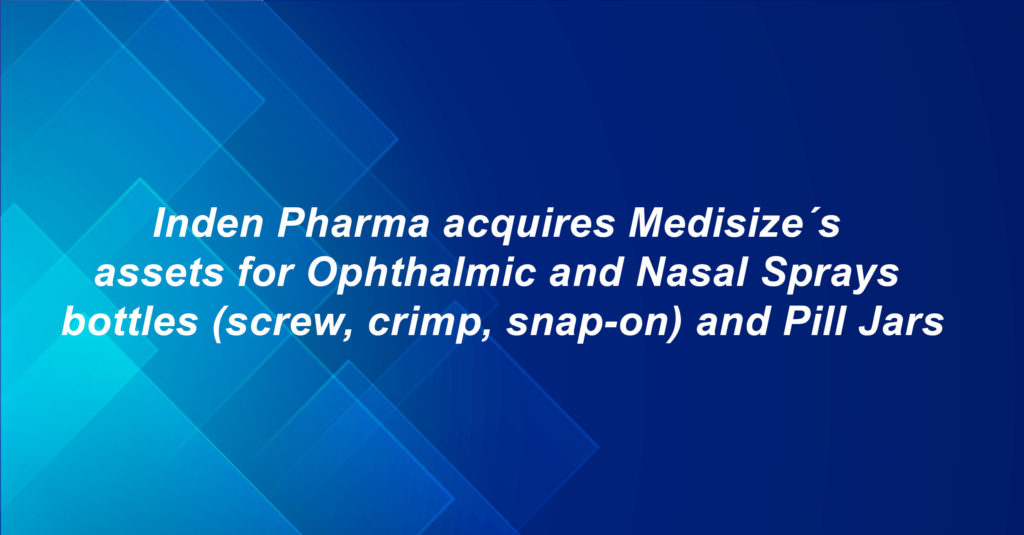 It is a pleasure to announce that Inden Pharma Packaging has come to an agreement with Medisize Switzerland, where Inden Pharma acquires moulds, machines and equipment for the production of the following Primary Packaging materials: Ophthalmic and Nasal Sprays bottles (screw, crimp and snap-on) and Pill Jars
We also would like to inform that we plan to keep all the current specifications (dimensions of the bottles, resins, sterilization protocols, DMF and moulds/machines), to offer to the existing Medisize´s customers, an easy and fast transition for the supplying of mentioned range of products.
With this acquisition, Inden Pharma will not only enlarge is currently portfolio specially in the ophthalmic and solid forms, but as well by adding additional sizes and references for the existing Nasal Spray range.
It will be a pleasure for us to meet you in our booth 111B70 at CPHI in Frankfurt to share with you any further information.